OnTierraHealth Technology Shop
The featured products are those that proactively improve certain aspects of health.  All products are marketed, delivered, serviced through merchants with affiliate programs. Click on the image for the latest pricing from Target or Walmart.  We do not have links to Amazon because they have chosen to ban affiliates in the following states: Arkansas, California, Colorado, Illinois, North Carolina, Rhode Island, and Connecticut.
Vitamix Blenders
We use the Vitamix blender, among other things, for green smoothies, fruit smoothies, and for preparing garlic and ginger paste.  I find that this blender is powerful enough to allow processing of the entire garlic bulb or ginger root.  The garlic processed this way is very potent and has many health benefits and can be used generally for seasoning.  This is a great product for healthy living.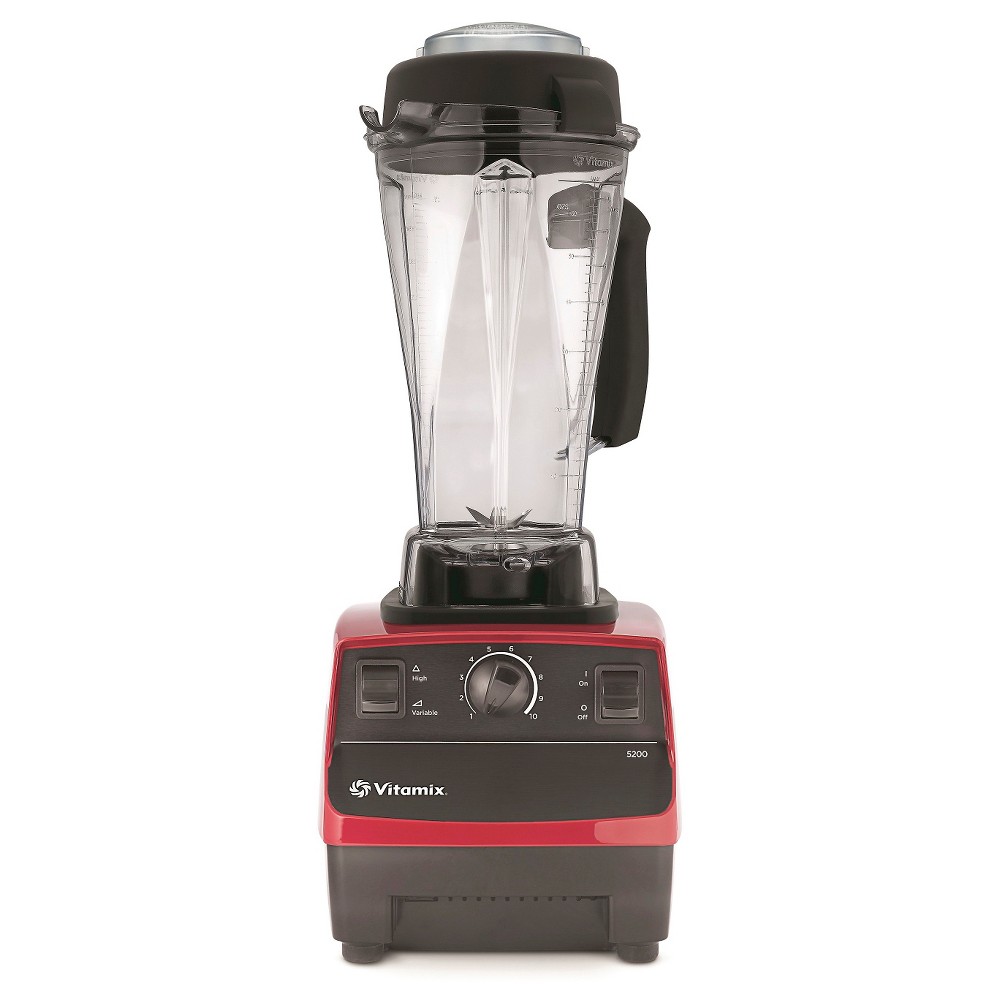 Vornado Personal Air Circulators
These circulators move air efficiently and quietly to keep air around your workspace or bed from becoming stagnant.  This helps to prevent headaches, keeps you more alert during the day and improves sleep quality at night.  We have been using the V6 version of this product for several years and find it very well designed.  The V8 costs a little more and is ETL / cETL listed.  The low setting is normally sufficient to keep the air flowing quietly.
Vornado Flippi V6 Personal Air Circulator (click on image to purchase from Target and look at other models).
Vornado Flippi V8 Personal Air Circulator (click on image to purchase from Target and look at other models).   Refined, Polished… Flippi will definitely increase your cool factor.
Features:
Utilizes Vornado's signature Vortex air circulation
High-gloss, sleek finish and innovative design
Sturdy plastic housing with a lustrous black finish
Moves air up to 30 feet
Adjustable head flips open to run the fan and direct airflow where you want
Whisper-quiet operation
2-speed control
Etl and cETL listed (V8 only)
3 Year Manufacturer Warranty
Honeywell True Hepa Allergen Remover (HPA201-TGT)
We have used a similar version (HPA300) for several years and have found that it decreases seasonal allergies.  It also improves sleep quality by keeping the air circulating throughout the room at night.
The Honeywell True HEPA console helps you breathe cleaner air to keep you healthy. It has a programmable timer to shut off automatically. This air purifier uses a True HEPA filter to reduce the allergen content in your home. It effectively circulates air in any room thats 300 to 500 sq. ft. This air purifying console has a carbon pre-filter that helps to reduce unpleasant odors. Its filters are easy to remove and clean. Electric powered.
Features: Filter Change Indicator, Programmable Timer, Automatic Shut-off Timer
Room Size: 300-500 sq. ft.
Recommended Use: Office, Home
Allergens Captured: Odors, Tobacco Smoke, Pollen, Pet Dander, Household Dust
Number of Settings: 3
Wattage Required: 102 watts per sec
Battery no battery used:
Warranty Information: To obtain a copy of the manufacturer's warranty for this item, please call Target Guest Services at 1-800-591-3869.
TCIN: 14528374
UPC: 092926302016
Store Item Number (DPCI): 085-00-0460
Origin: Made in the USA and Imported
Nature Bright Sun Touch Plus Light and Ion Therapy Lamp
Use the powers of a blue sky to help you through the day with the Sun Touch Plus Light and Ion Therapy. This light therapy lamp produces a 10,000 LUX light, designed to boost your mood and energy by mimicking the effects of a sunny sky. Meanwhile, negative ion therapy brings you the positive properties of nature's most calming scenes. The Sun Touch Plus emits a healing 17,000-Kelvin UV-free light, which is equivalent to blue sky light in North Pole. For added benefits, attach the Sun Touch Aroma Therapy Capsule (sold separately) to your Sun Touch Plus and allow the ion air outlet to dispense the fragrance and soothe your mood.

Activity Trackers
Garmin vivosmart HR Activity Tracker X-Large Fit Black Charging Cable Bundle includes vivosmart HR and Charging Cable.  This tracker is rated among the top 5  by several review sites.  According to the Vivosmart user manual the bluetooth tranmitter can be turned on or off by the user.  I find this feature very important because I am sensitive to excess microwave energy in my environment.  Many bluetooth enabled activity trackers are always on. so check this before you buy.